An ISO Certified Tuition Classes for 12th Engliah I Online and Offline Classes I Special Grammar I Writing Skill Batches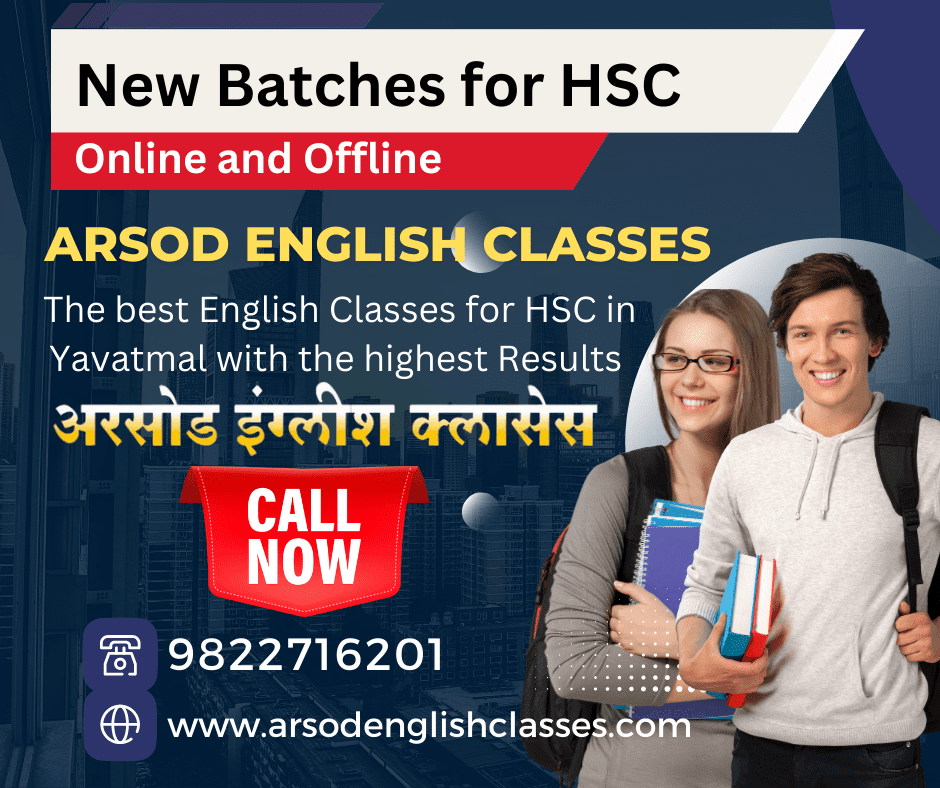 Stay Up-to-Date with our new posts
Arsod Sir's teaching at Arsod English Classes has been transformative for my 12th-grade English journey. His insightful approach, clear explanations, and engaging teaching style made complex concepts feel easy. Thanks Sir, I've gained confidence in English and achieved remarkable progress. Grateful for your exceptional guidance!
Shubham
I owe my success in 12th-grade English to Arsod Sir at Arsod English Classes. His dedication to teaching, in-depth subject knowledge, and unique teaching methods truly set him apart. Under his guidance, I not only improved my English skills but also developed a genuine love for the subject. Highly recommended!
Arsod Sir is the ultimate 12th-grade English teacher. His passion for teaching, personalized attention, and ability to simplify complex concepts are unparalleled. With his guidance, my confidence soared, leading to academic excellence. Grateful for his unwavering support on this learning journey. Thank you, Arsod Sir!
Rohit